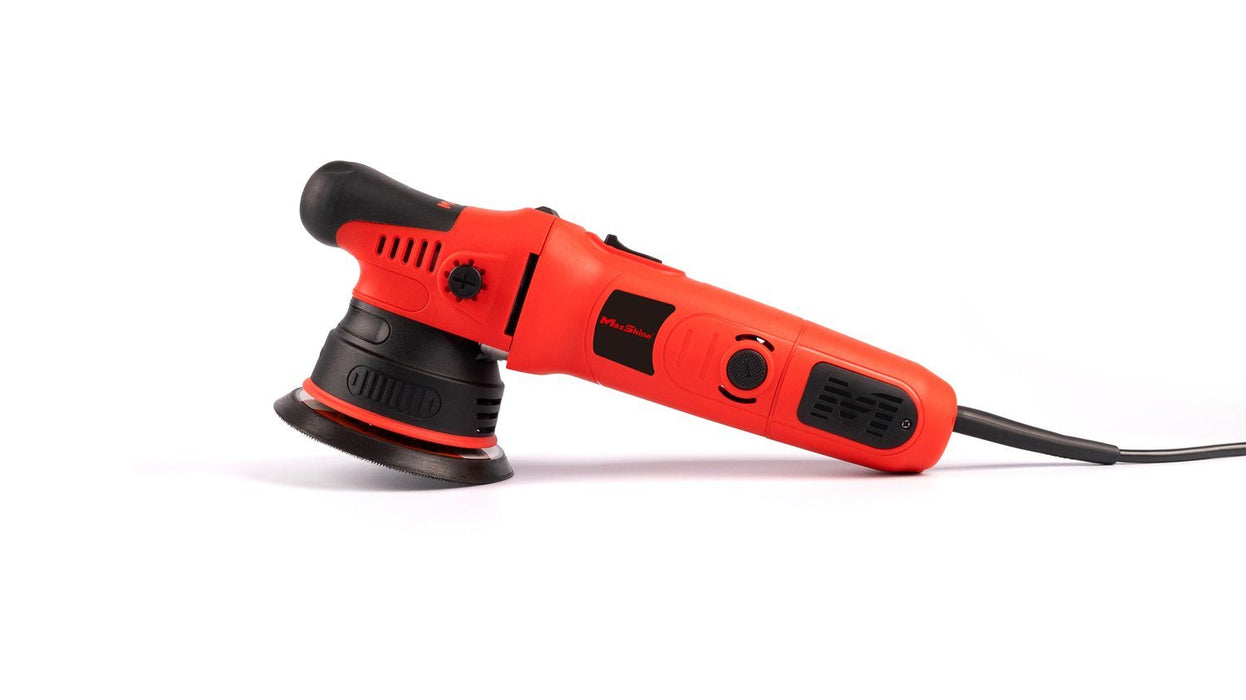 MaxShine® M8S V2 8MM/1000W Dual Action Polisher
Original price
$129.99
-
Original price
$129.99
The M8S just got a major update. The Version 2 has a new body style that resembles the original, but offers easier maneuverability. A more protruding grip, now with a texturized rubber coating, enhances control force. New to the M8S in its 2nd version is a rubber balance bar and a change in the power switch placement.
Features:

POWERFUL ENGINE: Maxshine's 8mm orbit 1000W DA polisher has improved efficiency guarantees more power and torque on any surface.

ERGONOMIC DESIGN: The concave rubber contact points absorb vibration and enhance control. Exquisite design and soft-touch head cover make your car detailing experience more comfortable and convenient.

PERFECT BALANCE: Perfectly balanced internal components make this tool easy to operate, and eliminates strain on the user. The black rubber balance bar on top allows the used to rest the tool on any surface.

CONSTRUCTION: The external carbon brush simplifies replacement without disassembly.

DESIGN: The head shell of the machine is made of plastic instead of iron, which is light, convenient and easy to operate.
Specifications:
Color: Red & Black
Rated Voltage: 110V AC
Orbit Diameter Size: 8mm
Disc Size: 125mm, 5″
Spindle Thread Size: 5/16″-24
7.08 lbs
Variable 6 Speed Dial
No Load Speed: 2,500 to 6,500/min
Supplied with a 125mm(5″) backing plate, D-Handle
4 Meter Heavy Duty Cable

Get the perfect car detail with Maxshine Polishers. Auto detailing is for everyone with our simple-to-use polisher design. Whether for personal or professional use, mobile detailers, or those with a detail shop, Maxshine polishers get the job done right.
California Proposition 65 Warning