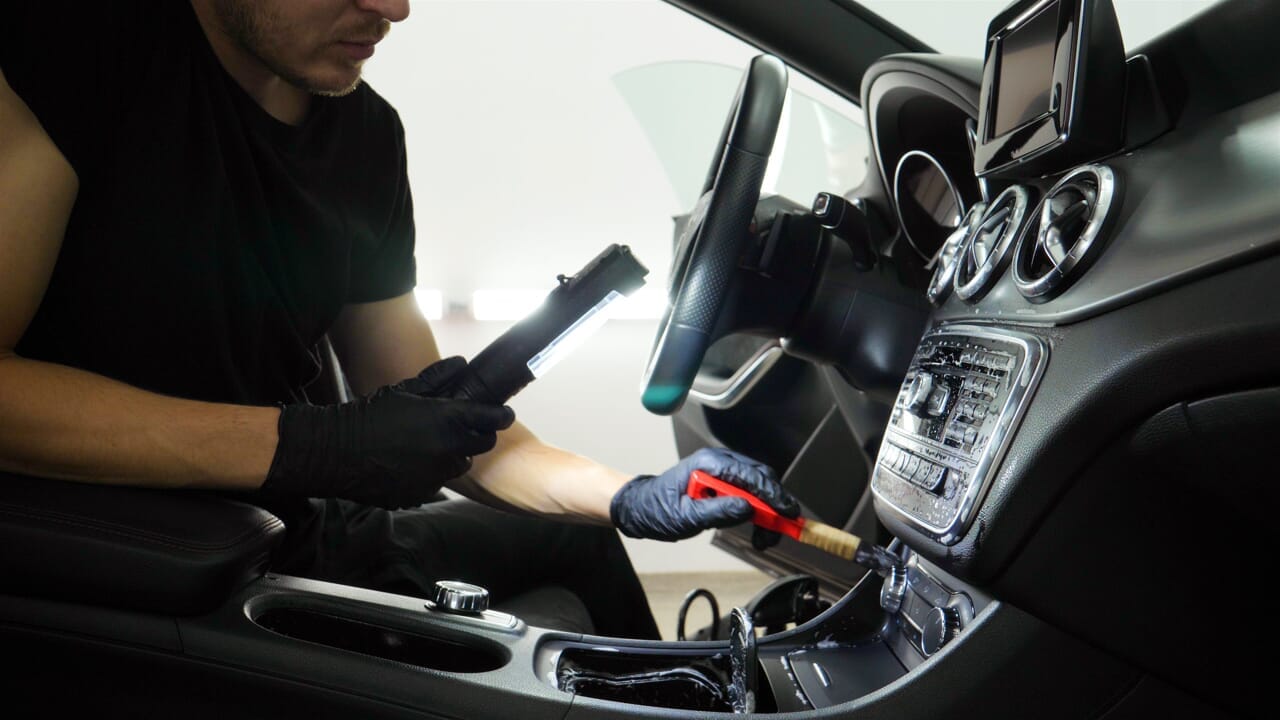 Top 5 Mistakes To Avoid When Starting A Detailing Business!
Starting a detailing business can be a lucrative career choice for those who are passionate about cars and have an entrepreneurial spirit. However, like any other business, there are common mistakes that you should avoid to increase your chances of success. In this article, we will discuss the top 5 mistakes that many detailing business owners make and provide insights to help you avoid them.
Not Having a Clear Business Plan:
One of the most common mistakes that many new business owners make is not having a clear business plan. A solid business plan is the foundation of any successful business, and it should include your target market, pricing strategy, marketing tactics, and financial projections. It's also essential to identify potential roadblocks and develop a plan to overcome them. According to a survey by Small Business Trends, 22% of failed businesses attributed their failure to a lack of a solid business plan.
Underestimating the Cost of Starting a Business:
Another mistake that many detailing business owners make is underestimating the cost of starting a business. While it's possible to start with humble beginnings and gradually expand, it's important to be realistic about your budget and avoid overspending. The average cost to start a small business, including a detailing business, is around $30,000, according to the U.S. Small Business Administration.
Not Investing in Quality Equipment and Supplies:
Investing in quality equipment and supplies is crucial to providing high-quality services, reducing the need for replacements, and saving money in the long run. This includes items such as detailing products, cleaning equipment, and protective gear. Using low-quality equipment and supplies can result in poor-quality services, which can hurt your business's reputation and ultimately lead to a loss of customers.
Overpromising and Underdelivering:
Many businesses make the mistake of overpromising and underdelivering, which can lead to a loss of customers and a bad reputation. To avoid this mistake, it's essential to set realistic expectations with your customers and be honest about what you can deliver. By doing so, you can build trust and establish a good reputation, which can lead to customer loyalty and positive word-of-mouth marketing.
Neglecting Your Online Presence:
In today's digital age, having a strong online presence is essential for any business. According to a study by Pew Research Center, 81% of Americans own a smartphone, and 97% of them use their device to search for local businesses. If you don't have a website, social media accounts, and online listings, you may be missing out on potential customers. By investing in your online presence, you can increase your visibility and make it easier for customers to find you.
Conclusion
Starting a detailing business can be a challenging, but rewarding career choice. By avoiding these common mistakes and being aware of potential challenges, you can set your business up for success and establish a positive reputation in the industry. In addition to these mistakes, other challenges can arise, such as competition from other local detailing businesses or difficulty finding and retaining skilled employees. By doing your research, developing a solid plan, and investing in your business, you can increase your chances of success in this industry.