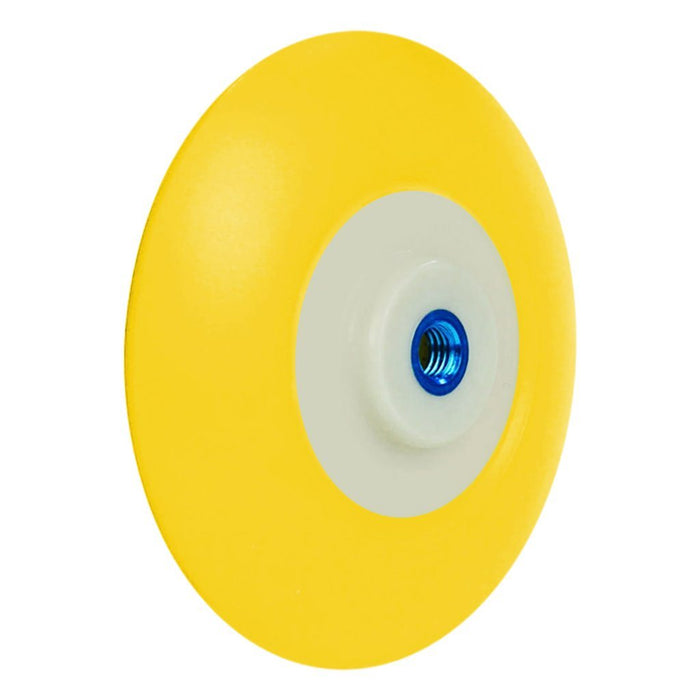 Buff and Shine® 7" Flex Edge Grip Backing Plate 700Y
Original price
$20.99
-
Original price
$20.99
Buff & Shine 700Y 7" Flex Edge Backing Plate - The Secret to Smooth and Perfect Buffing
Are you tired of dealing with the annoying scratches and swirl marks on your car's surface after buffing? The Buff & Shine 700Y 7" Flex Edge Backing Plate is the solution to all your buffing problems. The flexible edge design of this backing plate allows it to move and bend with your hand, preventing any unwanted scratches and swirl marks. It ensures that the buffing process is smoother and more effective, leaving your car with a perfect, shiny finish.
Durable and Perfectly Balanced - The Ultimate Buffing Companion
The Buff & Shine 700Y 7" Flex Edge Backing Plate is not just any backing plate. It's built to last, with durable construction that can withstand the toughest buffing jobs. This backing plate is perfectly balanced, ensuring that the pad spins evenly, preventing any wobbling or vibration that can damage the car's surface. It also features the highest grade of j-hook grip material that secures the pad to the plate, keeping it in place while buffing.
Fits Most Standard Pads - A Versatile Backing Plate for All Your Buffing Needs
Are you worried that the Buff & Shine 700Y 7" Flex Edge Backing Plate won't fit your standard buffing pads? Worry no more. This backing plate is designed to fit most standard 7.5" to 9" grip buffing pads, with its standard 5/8" x 11 thread female connection. It also has a 7" diameter, making it perfect for larger buffing jobs. With a maximum RPM of 3,000, this backing plate can handle all your buffing needs.
Flex Edge design allows for more forgiving buffing
Durable and balanced construction
Highest grade of j-hook grip material
7" diameter, 5/8" x 11 threads (female), f

its most standard 7.5" to 9" grip buffing pads

Max RPM 3,000