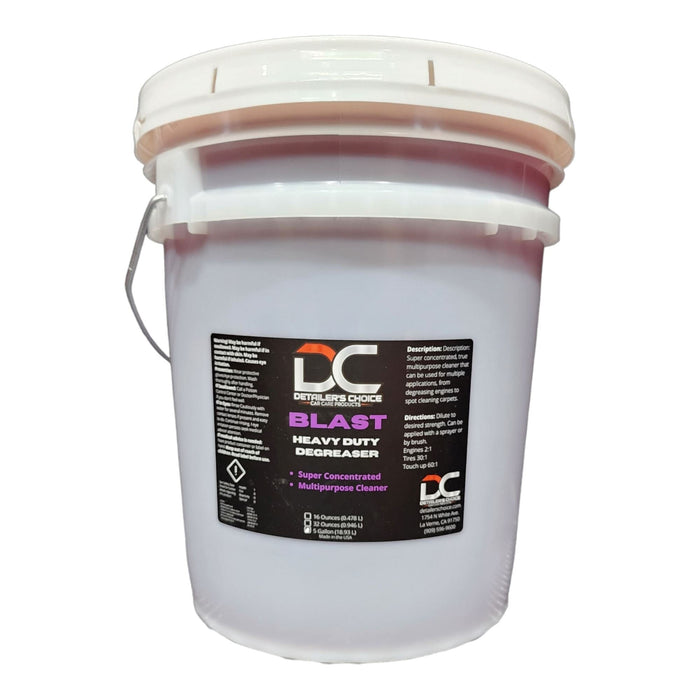 Blast Cleaner & Degreaser 5 Gallon
Original price
$64.99
-
Original price
$64.99
Professional-Grade Cleaning Power
Blast Cleaner & Degreaser is a professional-grade cleaning solution designed specifically for the detailing industry. Its powerful formula is designed to remove tough dirt, grease, and grime from a variety of surfaces, leaving them clean and shiny.
Safe and Effective Cleaning
Blast Cleaner & Degreaser is a safe and effective cleaning solution that is free from harmful chemicals such as chlorine, bleach, and ammonia. It is also safe for use on a variety of surfaces, including automotive interiors and exteriors, making it an ideal choice for detailing professionals.
Easy to Use and Economical
Blast Cleaner & Degreaser is easy to use and highly economical. Its concentrated formula means you only need to use a small amount of the solution to achieve maximum cleaning power. Simply dilute the solution with water, apply to the surface, and rinse with water for a clean and sparkling finish.
California Proposition 65 Warning