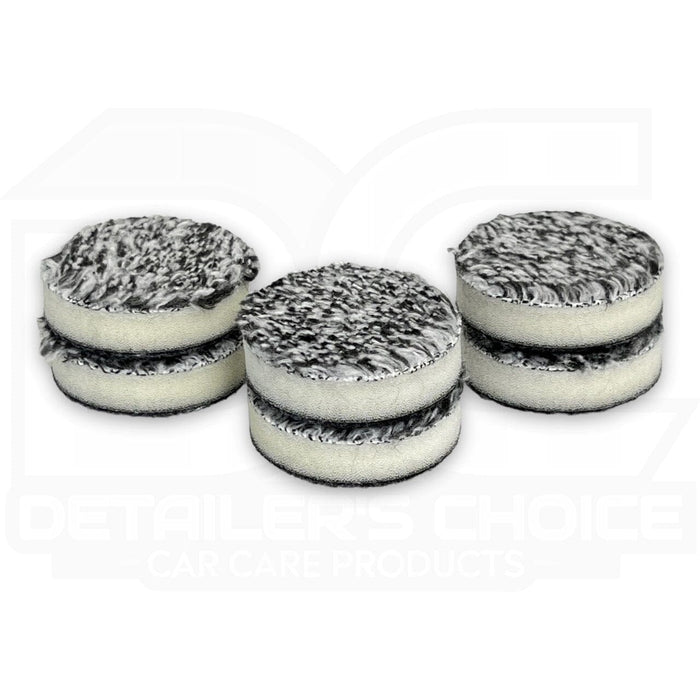 Buff and Shine® 192MFP Uro-Fiber 1-Inch Cut, Polish, Finish Pad - 6 Pack
Original price
$24.99
-
Original price
$24.99
Buff and Shine® 192MFP Uro-Fiber 1-Inch Cut, Polish, Finish Pad - 6 Pack
Introducing the Buff and Shine 192MFP Uro-Fiber 1" Pad
Are you tired of using pads that don't give you the desired results when detailing your car's surface? Look no further than the Buff and Shine 192MFP Uro-Fiber 1" Pad, an American-made pad designed to cut, polish, and finish on both soft and hard paints. With a low pile that holds two types of microfiber - black and white - and a patent-pending dual fiber stitch, this pad provides a 25% shorter microfiber pile for more cut, making it the perfect addition to your detailing kit.
Versatile Compatibility for Optimal Performance
The Buff and Shine 192MFP Uro-Fiber 1" Pad is designed to be usable with almost any Gear-Driven, Long Throw DA, or Standard DA detailing polisher, providing a level of compatibility that is unmatched by other pads on the market. With a loop diameter of 1.5" and a foam thickness of .375", this pad is built to be compatible with virtually any polishers on the market today, ensuring optimal performance regardless of the polisher you use.
Easy to Clean and Reuse
The Buff and Shine 192MFP Uro-Fiber 1" Pad is not only designed to deliver superior performance, but it's also incredibly easy to clean and reuse. Simply clean with a soft nylon brush or compressed air per buffing cycle, and this pad will be as good as new. With six pads included in each pack, you'll be able to use these pads over and over again, making them an excellent investment for any detailer looking to improve their results.