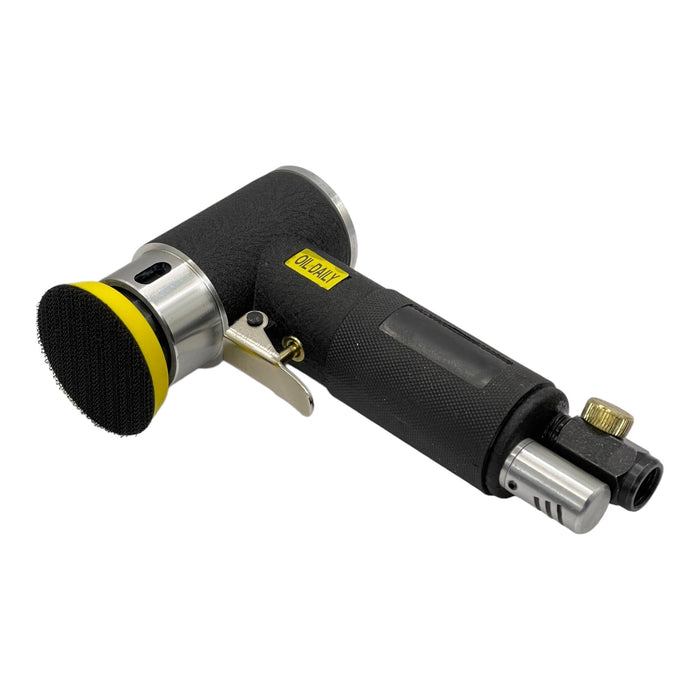 Detailer's Choice 3in. Air Sander & Polisher
Original price
$59.00
-
Original price
$59.00
Achieve the Perfect Finish with Our 3in. Air Sander & Polisher
Powerful and Versatile Performance
With a compact design and all-metal construction, the 3in. Air Sander & Polisher is built to withstand tough polishing and buffing jobs.
With its ability to deliver 15,000 RPM free speed, this polisher can tackle any small scale fine polishing and buffing jobs with ease.
The speed regulating knob allows for greater power control, allowing users to choose the exact amount of power they need to get the job done.
Efficient and Precise Polishing
The 3in. Air Sander & Polisher's orbital action helps to avoid marking of surfaces, ensuring a smooth and precise finish every time.
The rear exhaust system ensures that dust and debris are kept away from the user, improving visibility and reducing the risk of respiratory problems.
With 2in. and 3in. velcro plates, users have a choice for every job.
Professional Results Every Time
Whether you're a DIY enthusiast or a professional mechanic, the 3in. Air Sander & Polisher is the perfect tool for achieving a professional-looking finish on any surface.
With its durable aluminum construction and compact design, this polisher is built to last and can be used for a variety of applications.
The hook-and-loop style pads make it easy to switch between polishing and buffing tasks, saving time and effort.