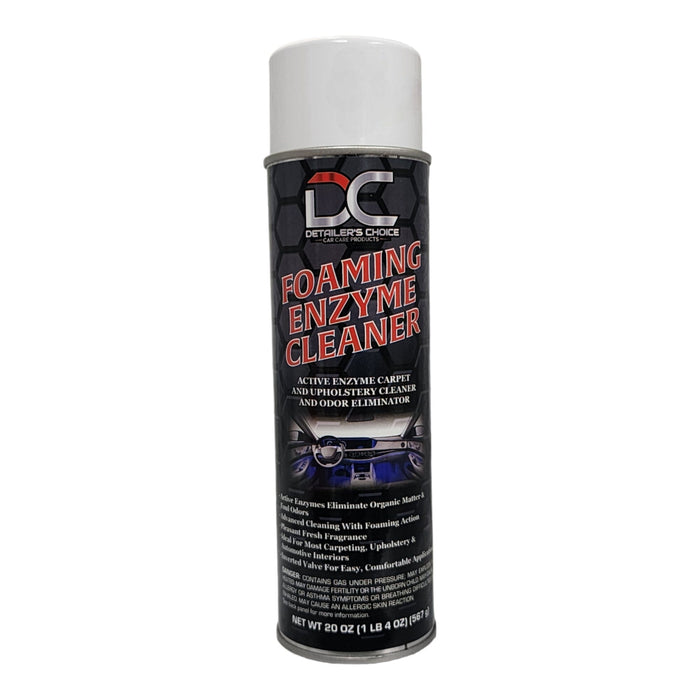 Detailer's Choice Foaming Enzyme Cleaner
Sale
Sale
Original price
$9.99
-
Original price
$9.99
Unleash the Power of Foaming Enzyme Cleaner
Say Goodbye to Stubborn Stains
Tired of battling stubborn stains that just won't budge? Foaming Enzyme Cleaner is your secret weapon against even the most resilient messes. With its unique enzyme-based formula, it doesn't just cover up stains; it eliminates them completely.
The Miracle of Enzyme Action
Discover the incredible world of enzymes. These tiny powerhouses are like miniature superheroes for your cleaning needs. They literally digest organic soil and waste, leaving no trace of the stain or odor behind. Think of them as your stain-fighting Pac-Men, munching away at even the toughest spills.
Versatile Stain Remover
Foaming Enzyme Cleaner isn't picky; it devours a wide range of stains. Whether it's blood, vomit, urine, pet messes, or even red wine, this cleaner can handle it all. No more worrying about those unsightly protein-based stains on your carpets or upholstery.
Grease and Oil? No Problem!
Not only does Foaming Enzyme Cleaner tackle organic stains, but it also dissolves dirt, grease, and oil-based stains with ease. It's the all-in-one solution you've been searching for.
Convenient Application
Say goodbye to the hassle of cleaning products. Our Inverted Sprayer allows you to apply the cleaner from any angle, making it quick and effortless to use. No more contorting yourself to reach those awkward spots.
Safe and Compliant
Worried about safety? Don't be. Our Foaming Enzyme Cleaner is VOC compliant, ensuring that it meets federal regulations for safe use.