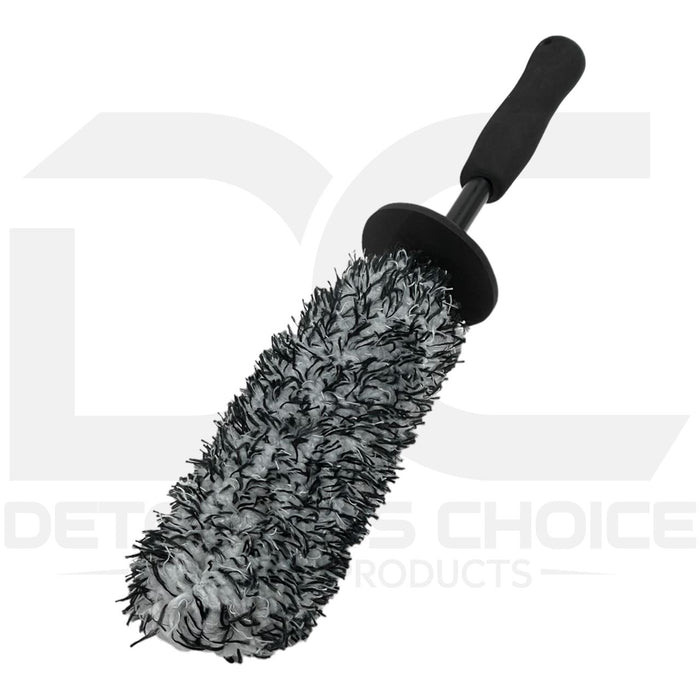 Detailer's Choice Microfiber Wheel Cleaner Brush
Sale
Sale
Original price
$13.99
-
Original price
$13.99
The Ultimate Tool for Wheel Cleaning
Keep your wheels looking their best with the Microfiber Wheel Cleaner Brush. This high-quality, soft microfiber brush is specifically designed to clean your wheels without scratching or damaging their finish. Whether you are a car enthusiast or a professional detailer, this brush is perfect for effectively removing dirt, brake dust, and other contaminants from your wheels.
Gentle Yet Effective Wheel Cleaning
The Microfiber Wheel Cleaner Brush is made of the same high-quality material as a premium microfiber wash mitt, ensuring that it will not scratch or damage your wheels. Its soft microfiber construction gently scrubs away dirt and grime, while its foam hand guard protects your hand and keeps the brush from slipping while in use.
Designed for All Wheel Types
This lightweight wheel cleaning brush is safe for use on all wheel types, including painted, chrome, and alloy wheels. Its soft bristles are gentle enough to use on delicate finishes, yet effective enough to remove even the toughest built-up contaminants.
Say Goodbye to Scratched Wheels
If you want to keep your wheels looking their best without worrying about scratches or damage, the Microfiber Wheel Cleaner Brush is the perfect tool for the job. Its gentle, yet effective cleaning power, soft microfiber construction, and foam hand guard make it the ideal choice for both enthusiasts and professionals alike.