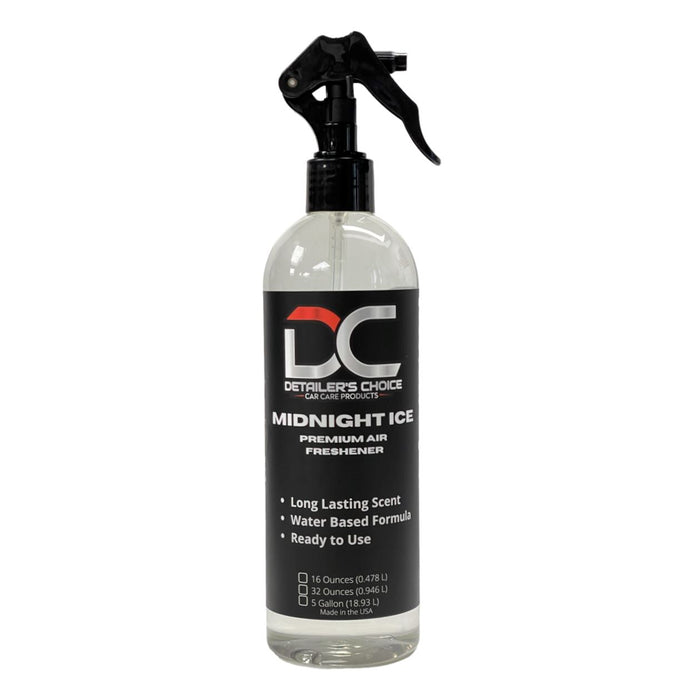 Detailer's Choice Series Premium Interior Car Fragrances
Original price
$8.99
-
Original price
$18.99
Refresh Your Vehicle with Detailer's Choice Series Premium Air Fragrances
Looking for an effective way to keep your car smelling great? Look no further than Detailer's Choice Series Premium Air Fragrances. Our specially formulated fragrances are designed to provide long-lasting freshness and neutralize unwanted odors, leaving your vehicle smelling clean and inviting.
Long-Lasting Fragrance
Detailer's Choice Series Premium Air Fragrances are made with a water-based formula that ensures a pleasant, long-lasting scent. Our fragrances are specially designed to eliminate odors, rather than simply masking them, so you can enjoy a truly fresh-smelling vehicle. With 12 different scents to choose from, there's a fragrance for every preference.
Odor Neutralizers
Our fragrances go beyond just masking unwanted odors; they actively neutralize them. That means you'll get a more effective, longer-lasting result than you would with other air fresheners. Say goodbye to stale smoke, pet odors, and other unpleasant smells, and hello to a fresh, clean-smelling car.
Versatile Size Options
Detailer's Choice Series Premium Air Fragrances are available in both 16oz and 1-gallon sizes, so you can choose the option that best fits your needs. Whether you're looking to keep a few vehicles smelling fresh or you're a professional detailer looking to stock up, we've got you covered.
California Proposition 65 Warning