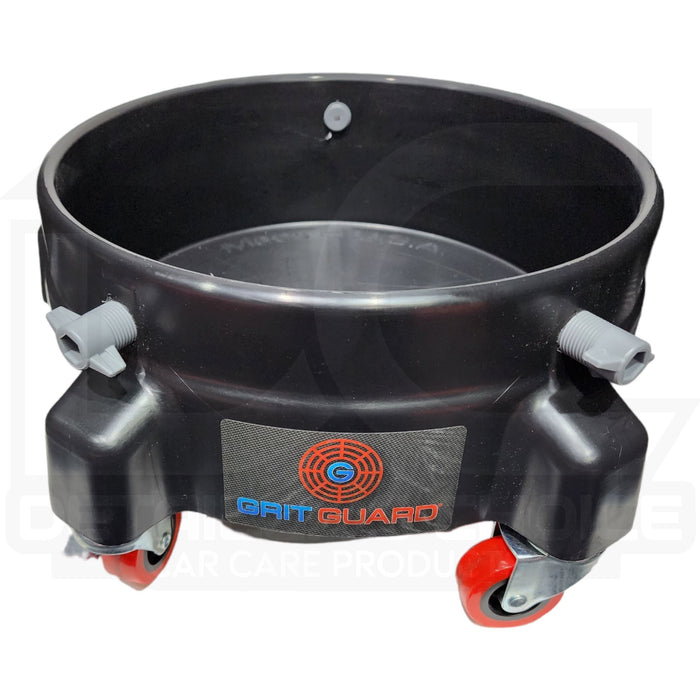 Grit Guard Bucket Dolly
Sold out
Original price
$39.99
-
Original price
$39.99
Grit Guard Bucket Dolly
"Effortlessly transport heavy loads"
The Grit Guard Bucket Dolly is an innovative tool that helps you move heavy buckets with ease. The durable plastic construction and four swivel casters make it easy to maneuver your bucket around your workspace, no matter how heavy it is. With this dolly, you won't have to strain your back or risk dropping your bucket when moving it from one place to another. It's perfect for use in professional detailing shops, garages, or at home.
"Protect your vehicle's finish"
The Grit Guard Bucket Dolly is an essential tool for any car enthusiast or detailer. When used with the Grit Guard Insert, the dolly helps prevent scratches and swirls in your vehicle's finish. The Grit Guard Insert fits snugly inside the bucket and creates a barrier between your wash mitt and any dirt or debris that may be in the bucket. With the dolly, you can easily move your bucket around your vehicle without worrying about accidentally rubbing the dirty mitt against your paint.
"Versatile and easy to use"
The Grit Guard Bucket Dolly is a versatile tool that can be used for a variety of tasks. It can be used with any standard 3.5- to 7-gallon bucket, and the four swivel casters allow you to easily move your bucket in any direction. The dolly is also easy to assemble and disassemble, making it a great option for those who need a portable solution for their cleaning needs. Whether you're using it to wash your car, clean your garage, or for any other task, the Grit Guard Bucket Dolly is the perfect tool for the job.