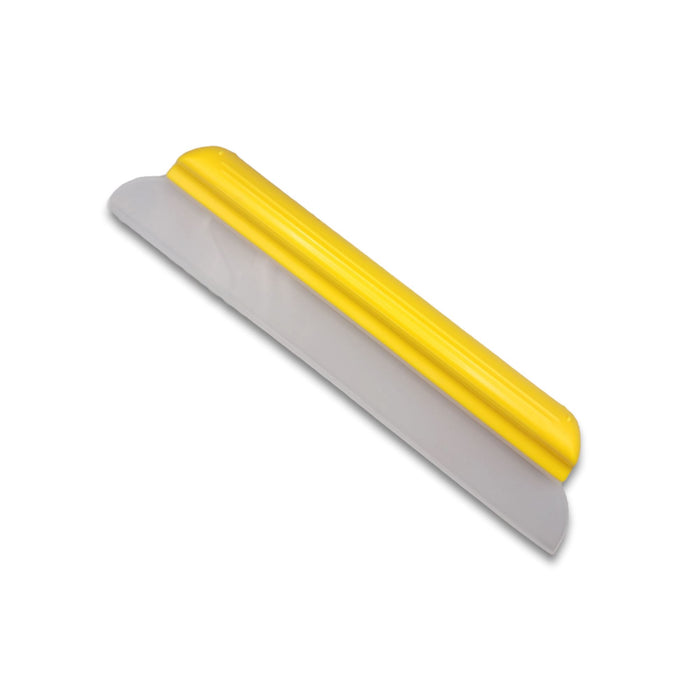 Hi-Tech® 14" California "Style" Water Blade
Original price
$24.99
-
Original price
$24.99
Say Goodbye to Towels and Chamois with Hi-Tech Water Blade
Hi-Tech's 14" California "Style" Water Blade is the perfect solution for anyone looking for a quick and effective way to dry their car or household surfaces. Made from medical-grade silicone, this superior squeegee molds itself to almost any contour, ensuring maximum coverage and minimum effort. With its T-Bar edge, it dries the surface in one pass, minimizing the need for towels and chamois.

One-Pass Drying Solution
Say goodbye to the frustration of repeatedly drying surfaces. Hi-Tech's 14" Water Blade offers an unbeatable one-pass drying solution for all types of surfaces. Its T-Bar edge ensures that it quickly dries any surface it comes into contact with, minimizing the need for additional drying tools. This water blade is perfect for busy individuals who want to spend less time cleaning their vehicles and homes and more time doing what they love.
Perfect for Delicate Surfaces
Are you worried about damaging your vehicle or household surfaces when drying them? The Hi-Tech 14" Water Blade is made from medical-grade silicone, ensuring that it is safe to use on even the most delicate surfaces. It contours to rounded surfaces like fenders and uneven surfaces like tiles, tub basins, and glass block without scratching them. Say goodbye to the fear of damaging your surfaces and enjoy spotless, scratch-free surfaces with the Hi-Tech Water Blade.
Hundreds of Uses Around the House Too
The Hi-Tech 14" Water Blade is not just for your vehicle. This versatile tool has hundreds of uses around the house too. It quickly dries showers, windows, mirrors, and household spills. Its large, comfortable ABS plastic handle with ergonomically-designed grip minimizes fatigue during use, making it easy and comfortable to use for extended periods. With the Hi-Tech Water Blade, you can quickly and easily dry any surface in your home.