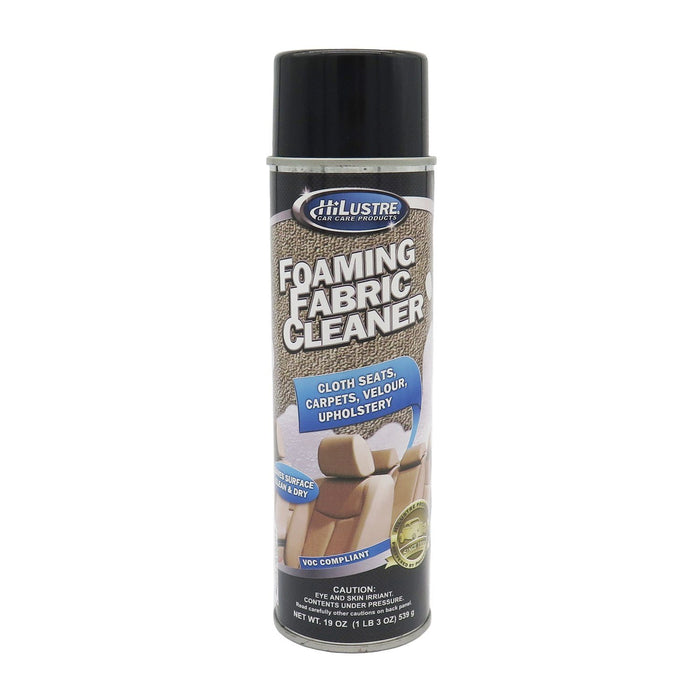 HiLustre® Foaming Fabric Cleaner
Original price
$8.99
-
Original price
$8.99
Foaming Fabric Cleaner is specially formulated to gently foam away dirt, grime, and soil from carpets, cloth, velour and other similar type fabrics. It will not soak into the fabric and leaves the surface clean and dry.
This formulation quickly and effectively removes soils from most upholstered fabrics. Cleans effectively without leaving the fabric wet. Easy spray valve allows for cleaning hard to reach areas. Leaves the surface clean and dry with a fresh wintergreen fragrance.
Use on most upholstered fabrics including velour, cloth and carpeting. Use as a spotter or a cleaner for fast soil removal. Use on RV carpets, office partitions, upholstered furniture and marine upholstery.
FEATURES AND BENEFITS
Quickly and effectively removes soils from most upholstered fabrics and similar surfaces
Easy to use valve allows for cleaning hard-to-reach areas
Use as a spotter, or a cleaner, for fast soil removal leaving surface clean and dry
Fresh mint scent