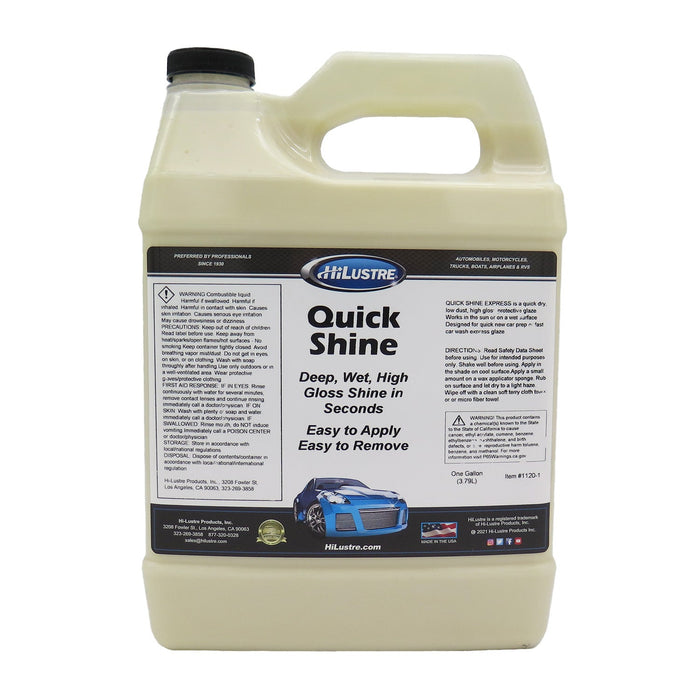 HiLustre® Quick Shine Express Liquid Wax
Original price
$40.99
-
Original price
$40.99
Quick Shine Express is a quick dry, low dust, high gloss protective glaze. Works in the sun or on a wet surface. Designed for quick new car prep or fast car wash express glaze.
Protects All Painted Finishes
Extremely Durable Protection
Creates Beautiful Finish
Contains Light Cleaners
Directions:
Shake well before using. Apply in the shade on cool surface. Apply a small amount on a wax applicator sponge. Rub on surface and let dry to a light haze. Wipe off with clean soft terry cloth towel or microfiber towel.