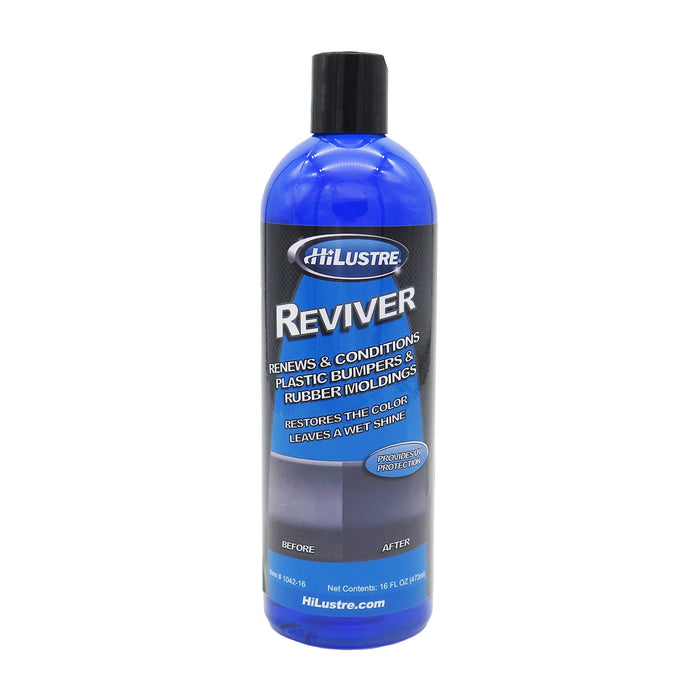 HiLustre® Reviver Bumper Gel
Sale
Sale
Original price
$30.99
-
Original price
$44.99
Reviver is a silicone based dressing for bumpers, rubber moldings and tires. Easy to use wipe on application. Renews the deep, black sheen. low sling-off formula. Designed for car washes, detail shops, new car dealers, and show car enthusiasts. Lasts longer on surface than traditional dressings products. 
A Thick, Rich Gel Protectant
Restores, Protects, and Enhances Exterior Trim of Any Color
Great for Plastic, Rubber and Vinyl Exterior Trim
Built to offer excellent functionality and quality
Made with the use of the most innovative technologies
Designed and tested with the utmost safety in mind
Designed for Exterior Surfaces Only!
     RENEWS & CONDITIONS
Directions:
Clean surface before applying. Its Thick, Gel-Like Formula Spreads Evenly and Dries Completely. If used on Hard, Smooth Surfaces, Buff the Surface Dry with a Clean Microfiber Towel. On Tires, Apply an Even Coat and Allow to Dry for 20 Minutes before Applying an Additional Coat. Apply Multiple Coats to Tires if You Want a Glossy, Shiny Appearance.