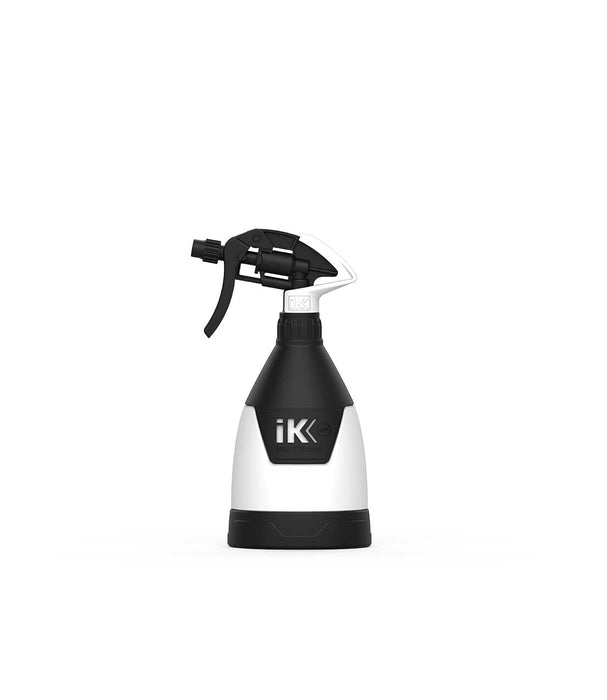 IK MULTI TR Mini 360
Original price
$14.45
-
Original price
$14.45
MULTI TR MINI 360

The bottle sprayer IK MULTI TR MINI 360 offers a professional spraying solution for optimum results in a wide range of sectors such as cleaning and disinfection, automotive and vehicle detailing, virus, pest and epidemic control, DIY or industrial applications and air conditioning (HVAC).
This sprayer is ideal for isolated works on small surfaces.
360º system to spray in all positions upside down spraying.

 IK MULTI TR MINI 360 all purpose cleaner
The IK Multi TR MINI 360 sprayer is the ideal tool for any cleaning and disinfection work, optimal for spraying a wide variety of chemicals such as disinfectants, neutral products, alcohols, alkaline products and ketones.
The IK Multi TR MINI 360 is a light and handy trigger sprayer that incorporates a base for greater stability, a colour-coded content identification system and a translucent tank that allows to check the level of liquid inside.
Technical information
| | |
| --- | --- |
| Standard nozzles | Adjustable conical nozzle |
| Useful capacity | 0.6 l - 20 Oz |
| Total capacity | 0.6 l - 20 Oz |
| Gross weight | 0.18 Kg / 0.39 lbs |
| Net weight | 0.18 Kg / 0.39 lbs |
California Proposition 65 Warning