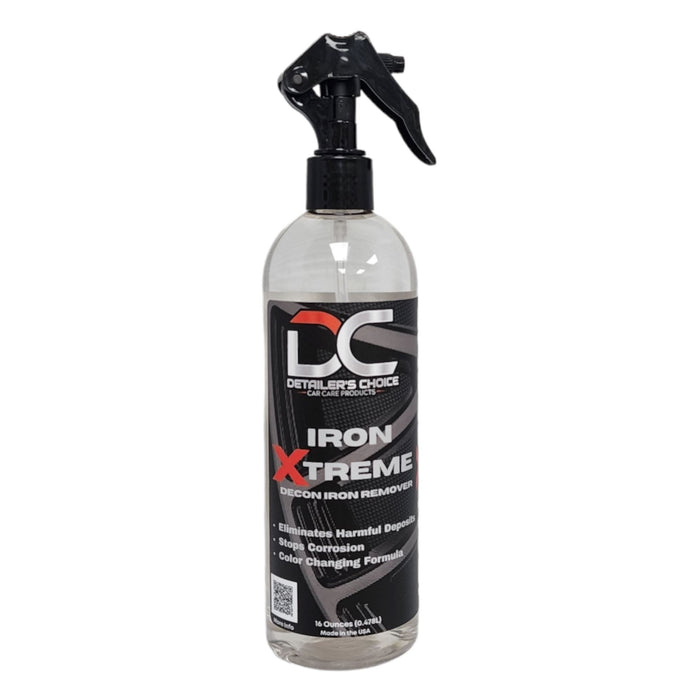 IronXtreme™ - Iron Contamination Remover
Original price
$12.99
-
Original price
$44.99
IronXtreme™ - The Ultimate Solution for Iron Contamination Removal
IronXtreme™ is a revolutionary product that provides the ultimate solution for removing iron contamination from your car's paint, wheels, and glass. Iron contamination from brake dust, industrial fallout, and rail dust can embed themselves into your car's surfaces, causing rust spots, discoloration, and damage. IronXtreme™ breaks down and dissolves these particles, safely and effectively removing them from your car's surfaces.
IronXtreme™ is pH-balanced and safe for all types of paint finishes, including clear coats. Its advanced formula is easy to use - simply spray it on, let it dwell, and rinse it off. Its color-changing formula turns purple as it reacts with iron particles, showing you that it's working.
IronXtreme™ is not only effective on cars - it's also great for motorcycles, RVs, and boats. Use it on your wheels, exhaust tips, and any other metal surface to remove stubborn iron contamination.
Protect your investment and restore your car's appearance with IronXtreme™. Don't let iron contamination damage your car's appearance. Use IronXtreme™ to safely and effectively remove iron particles and restore your car's finish. Buy IronXtreme™ today and see the difference for yourself!