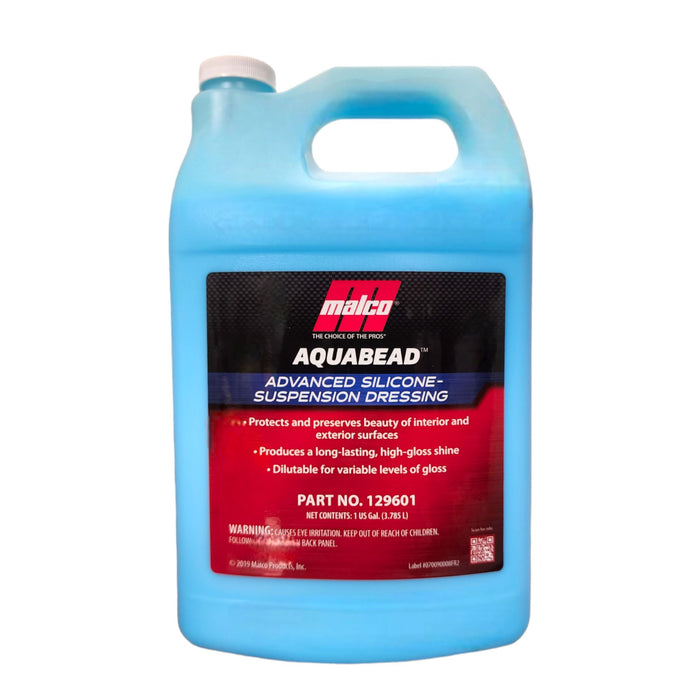 MALCO AQUA BEAD™ SILICONE SUSPENSION DRESSING
Original price
$42.97
-
Original price
$42.97
Introducing Aqua Bead™ Advanced Silicone-Suspension Dressing – Revolutionize Your Vehicle's Shine with Ease!
Explore the remarkable features and benefits of our innovative dressing:
🌊 Innovative Silicone Delivery: Aqua Bead™ harnesses cutting-edge polymer technology to deliver silicone directly onto rubber, plastic, and leather surfaces. Get ready to witness a transformation like never before.
🌟 Effortless Application: Save valuable time with the flexibility to apply Aqua Bead™ either wet or dry, making your detailing routine a breeze.
🌟 Customizable Gloss: Dial up your vehicle's shine with Aqua Bead™. It's dilutable up to 1:3, allowing you to achieve variable levels of gloss to suit your preferences.
🌸 Restores Like-New Appearance: Experience the magic of Aqua Bead™ as it effortlessly brings back that "like-new" look to your surfaces, all while providing a long-lasting, high-gloss shine that's sure to turn heads.
🌸 Unscented and Environmentally Friendly: Enjoy the benefits of an unscented formula that's also VOC compliant, aligning with environmental standards and leaving nothing but a beautiful finish.
Elevate your vehicle's appearance with Aqua Bead™ Advanced Silicone-Suspension Dressing. Discover a new level of shine, versatility, and convenience that will have your vehicle looking its absolute best.
California Proposition 65 Warning