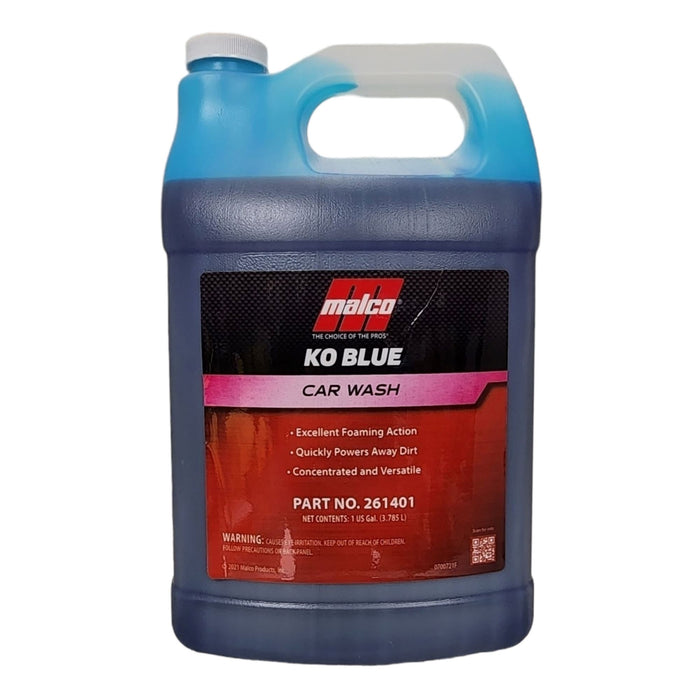 MALCO KO BLUE CAR WASH
Original price
$15.97
-
Original price
$59.97
Introducing KO Blue Car Wash – The Ultimate Concentrated Solution for a Gleaming, Film-Free Shine!
Unlock the outstanding features and benefits of our concentrated foaming car wash:
🚗 Effective Dirt Busting: KO Blue Car Wash is your go-to choice for erasing dirt, grease, and grime with ease. Say hello to a spotlessly clean and film-free surface that shines brilliantly.
🚀 Wax-Friendly Formula: Rest easy knowing that KO Blue Car Wash won't strip away your precious wax. It's designed to clean without compromising your car's protective wax layer.
🌱 Eco-Friendly Compliance: This product is VOC compliant and safe for body shops, aligning with environmental standards while delivering exceptional cleaning performance.
🌟 Foaming Marvel: Experience the magic of excellent foaming action that quickly powers away dirt, leaving your vehicle looking its best.
🍒 Delightful Scent: Enjoy a refreshing and inviting fruit punch scent that enhances your car washing experience.
📦 Versatile Application: With a dilution rate of 1:100, KO Blue is not only perfect for foam cannons but also a fantastic choice for traditional bucket washing with a microfiber wash mitt.
Elevate your car washing routine with KO Blue Car Wash and watch as it effortlessly transforms your vehicle into a shining masterpiece. Get ready for a dazzling, spotless finish that's as satisfying as it is effective!
California Proposition 65 Warning