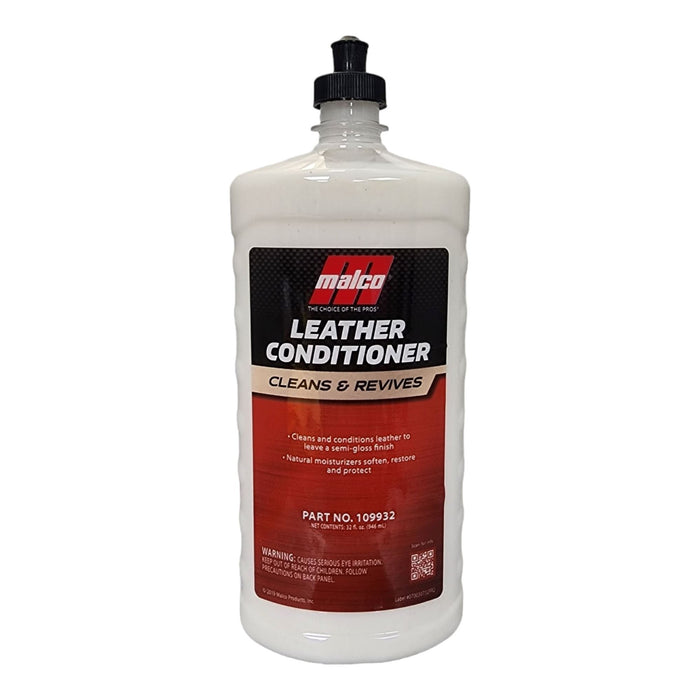 MALCO LEATHER CONDITIONER
Original price
$17.97
-
Original price
$17.97
Introducing our Car Leather Conditioner – the ultimate solution for cleaning and conditioning all your leather surfaces in a single, effortless step. When it comes to leather conditioning, you won't find a better product for your vehicles.
Features and Benefits:
🌿 Natural Moisturizers: Our formula is enriched with natural moisturizers that gently soften, restore, and provide protective care for your vehicle's leather.
🌟 Revive Aged Leather: Say goodbye to dry and aging leather! Our conditioner works wonders in rejuvenating older leather, leaving it soft and supple once more.
🚗 Perfect for Vintage Cars: Ideal for vintage car enthusiasts, this conditioner helps maintain the timeless charm of your classic automobiles.
🎨 Universal Color Compatibility: Whether your leather is black, brown, or any other shade, our conditioner is safe to use on all colors, ensuring a versatile solution for your needs.
🌟 Non-Greasy Formula: Enjoy a non-greasy application that leaves your leather surfaces feeling fresh and clean. Plus, it boasts a delightful leather scent for an added touch of luxury.
Elevate your leather care routine with our Car Leather Conditioner – the ultimate choice for pampering your vehicle's leather interior.
California Proposition 65 Warning