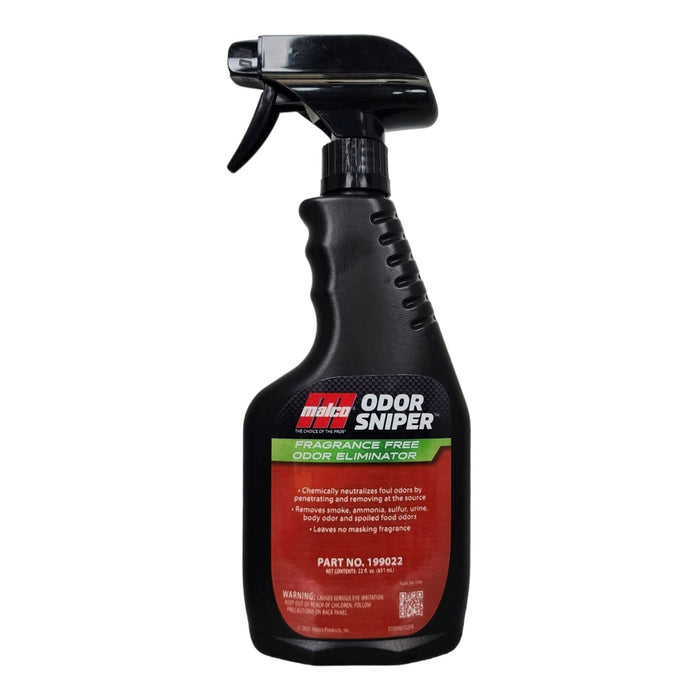 MALCO ODOR SNIPER™ FRAGRANCE-FREE ODOR ELIMINATOR
Original price
$14.97
-
Original price
$33.97
Introducing Odor Sniper™ Fragrance-Free Eliminator – Your Ultimate Solution for Eliminating Stubborn Odors!
Discover the remarkable features and benefits of our odor-busting champion:
🌬️ Toughest Odor Vanquisher: Odor Sniper™ doesn't just mask odors; it eliminates even the toughest and most persistent odors with unparalleled effectiveness.
🧪 Scientific Odor Annihilation: Our specialized formula chemically attacks odors at their source, neutralizing them completely. Say goodbye to unpleasant smells for good.
🚀 Ready to Use: Odor Sniper™ comes ready to tackle odors right out of the bottle. No need for complicated preparations or mixing – it's hassle-free and convenient.
🌸 Fragrance-Free: Enjoy the confidence of odor elimination without any added fragrances. Odor Sniper™ leaves your space fresh and odor-free, without any additional scents.
Say farewell to unpleasant odors with Odor Sniper™ Fragrance-Free Eliminator, your ultimate odor-eradicating solution. Experience freshness and cleanliness like never before!
California Proposition 65 Warning