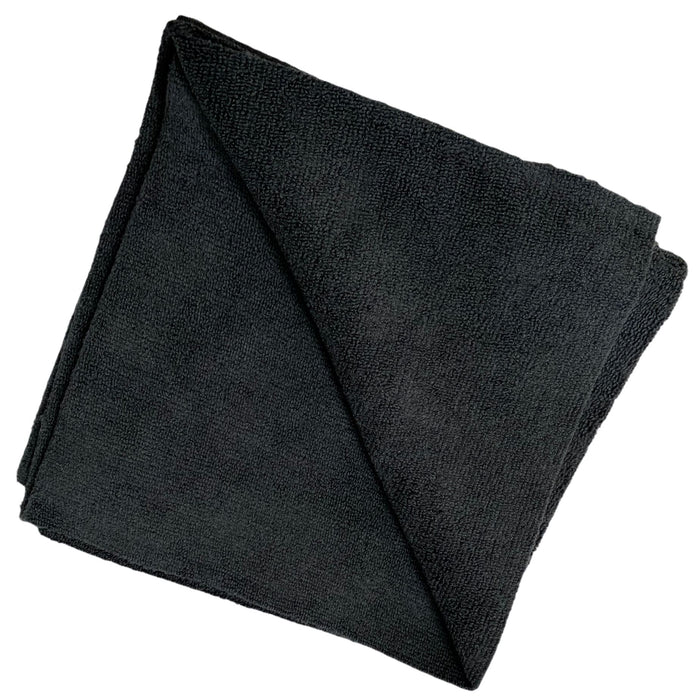 Microfiber Edgeless Towel Scratch-Free, Safe for All Surface, 380 GSM, 16"x16"
Original price
$3.00
-
Original price
$24.00
Detailer's Choice Microfiber Edgeless Towels are a multi-purpose and general use cleaning cloths. Our microfiber towels work like a magnet. Instead of pushing the dirt around, this 70/30 blend microfiber towel lifts and traps the dirt when used dry. It works like a scrub, removing stubborn stains and even spots from kitchen counters and sinks. The superior quality microfiber basic towel can clean and shine chrome, metals, faucets, windows, and mirrors without the use of harsh chemicals. Its also an eco-friendly "GREEN" product.
This microfiber towel has been cut using an ultrasonic laser to create a clean edgeless design. No edges, means no worrying about leaving scratches! The microfiber technology allows the woven loops of microfiber to serve as their own hem. The edgeless design will not unravel, due to its unique woven material.
Many car washes & auto detailers prefer to use a black color microfiber towels to work on wheels because wheels are typically the dirtiest part of the car, and you don't want to risk towels that contain brake dust and grime from the wheels getting on to the paints delicate surface.
This black edgeless microfiber towel is a 16 x16 square size, and is perfect for any car cleaning task from the inside out. Ideal for jobs that might get a little dirtier than expected.
Microfiber Edgeless Towel

Multipurpose cleaning and drying towel
Ultrasonic laser cut
Unique woven material wont unravel
Edgeless design is safe on all surfaces
Lint free, label free and non-abrasive

70/30 blend 380 GSM