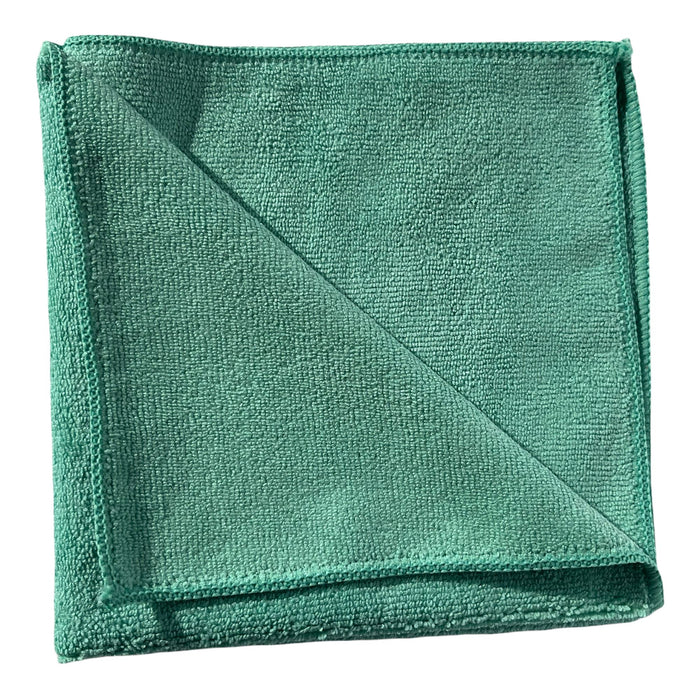 Microfiber Multi-Purpose Wiping Towel Auto Detail, Janitorial Cleaning Cloths, 380 GSM, 16"x16"
Original price
$2.50
-
Original price
$18.00
Detailer's Choice Multi-Purpose Microfiber Towels are a multi-purpose and general use cleaning cloths. Our microfiber towels work like a magnet. Instead of pushing the dirt around, this 70/30 blend microfiber towel lifts and traps the dirt when used dry. It works like a scrub, removing stubborn stains and even spots from kitchen counters and sinks. The superior quality microfiber basic towel can clean and shine chrome, metals, faucets, windows, and mirrors without the use of harsh chemicals. Its also an eco-friendly "GREEN" product.
Use it for cleaning, drying, wiping, buffing, polishing and more! Our towels work great to easily clean both the inside and outside of your vehicle. Instead of pushing the dirt around, our microfiber towels use a powerful magnetic charge that traps the dirt, and completely removes it from the surface. Our superior quality makes it safe for all surfaces, such as: Paint, Glass, Metal and Plastic.
Available in 3 bright colors for easy color-coding your different tasks and avoid cross contamination. Golden State's green microfiber basic cleans your auto body in one single pass without the use of harsh chemicals, and traps dirt and grime whether you are using it wet or dry. Our microfiber towels are highly absorbent, washable and reusable. It's 16"x16" can be easily folded into comfortable dimensions to fit your hands.
Professional Grade Microfiber Towel
Multi-purpose cleaning and drying towel
Ultra-absorbent premium towel.  No scratch to all surfaces
Absolutely no lint, no swirl, no scratch
Perfect for cars, trucks, SUV's, RV's, janitorial cleanings and much more.
Can be used for a variety of applications such as cleaning, dusting, and drying
Overlock stitching will not unravel.  It can last many laundries
When used wet the microfibers add scrubbing power
When used dry the fibers attract dust and dirt like a magnet
Clean effectively without the use of harsh chemicals, microfiber towels work extremely well with only plain water. It's a GREEN product.