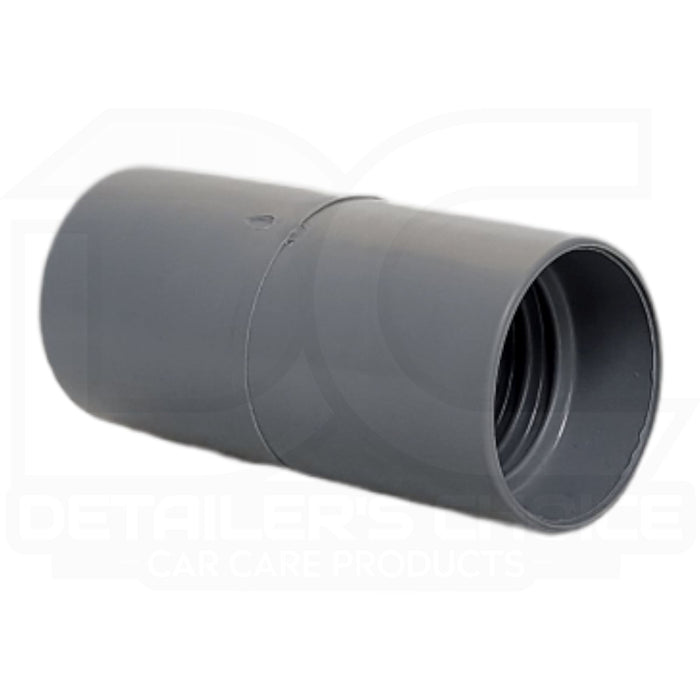 Mr. Nozzle™ Vacuum Hose End Coupler 1.25" I.D. Hose - 1.25" I.D. Hose
Sale
Sale
Original price
$9.99
-
Original price
$9.99

Mr. Nozzle™ Vacuum Hose Coupler 1.25" I.D. Hose - 1.25" I.D. Hose Wet/Dry Shop Vac

Connect Your Hose with Ease Are you tired of struggling to attach your vacuum hose to your wet/dry shop vac? Look no further than the Mr. Nozzle™ Vacuum Hose Coupler! With its 1.25" inner diameter, this coupler is the perfect solution for connecting your hoses with ease. Its durable construction ensures a secure fit that won't come loose during use. Plus, its compact size makes it easy to store when not in use.
Improve Your Cleaning Efficiency If you're looking to improve your cleaning efficiency, the Mr. Nozzle™ Vacuum Hose Coupler is a must-have accessory. By connecting multiple hoses together, you can easily extend your reach and clean larger areas without having to move your shop vac. Plus, its airtight seal ensures maximum suction power, making it easier to pick up debris and dust. With this coupler, you'll be able to tackle any cleaning job with ease.
Compatible with Most Wet/Dry Shop Vacs The Mr. Nozzle™ Vacuum Hose Coupler is designed to be compatible with most wet/dry shop vacs that have a 1.25" inner diameter hose. Whether you're using a shop vac from a popular brand or a lesser-known one, you can rest assured that this coupler will work with it. Plus, its simple design means that it's easy to install and use, even if you're not a seasoned DIYer.