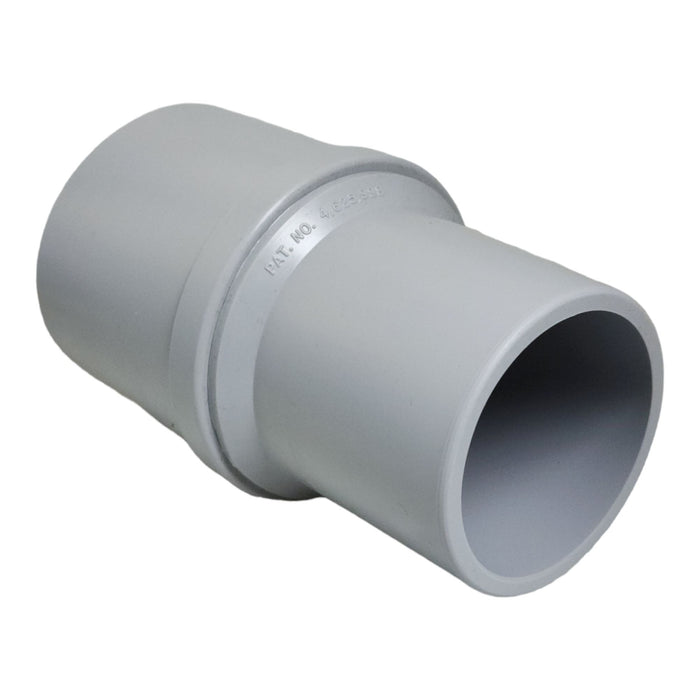 Mr. Nozzle™ Vacuum Hose End Swivel 2" I.D. Hose - 2" Tool Wet/Dry Shop Vac
Sale
Sale
Original price
$9.99
-
Original price
$9.99

Mr. Nozzle™ Vacuum Hose End Swivel 2" I.D. Hose - 2" Tool Wet/Dry Shop Vac

MN08
If you're looking for a high-quality vacuum hose end that is built to last, look no further than Mr. Nozzle™ Vacuum Hose End Swivel. This hose end is designed to connect your 2" I.D. threaded hose to a 2" O.D. nozzle with ease. The threaded end is 2" I.D. Vac-Hose to fit a 2" O.D. Nozzle, making it a perfect fit for a wide range of wet/dry shop vacuums.
Swivel Design
What makes this vacuum hose end truly special is its swivel design. This allows for greater flexibility and maneuverability when using your wet/dry shop vac. The swivel design ensures that you can easily reach even the most hard-to-reach areas without having to move your vacuum around.
Built to Last
Mr. Nozzle™ Vacuum Hose End Swivel is built to last. Made from high-quality materials, this hose end is durable and long-lasting. It's perfect for use in a variety of industries, including car wash, RV/boat detailing, woodworking, automotive, janitorial, commercial, industrial, and residential. And with its MADE IN USA quality, you can rest assured that you're getting a product that is built to the highest standards.