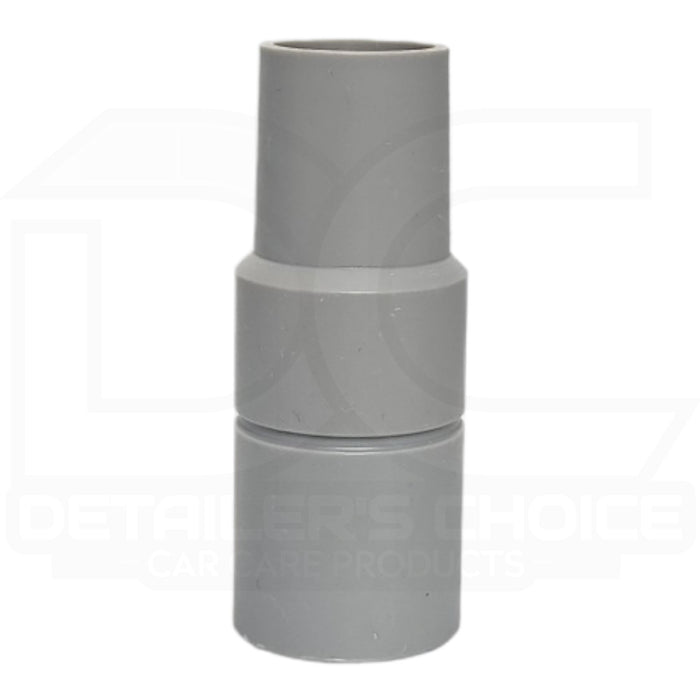 Mr. Nozzle™ Part#17 1.5 Inch to 1.25 Inch Vacuum Hose Adapter
Sale
Sale
Original price
$8.99
-
Original price
$8.99

Mr. Nozzle Part#17 1.5 Inch to 1.25 Inch Vacuum Hose Adapter
MN17
Upgrade Your Cleaning Experience with Mr. Nozzle Part#17 Adapter Looking for a hassle-free and efficient way to upgrade your cleaning routine? Look no further than the Mr. Nozzle Part#17 1.5 Inch to 1.25 Inch Vacuum Hose Adapter. This adapter allows you to use your existing 1-1/4-Inch tools with your Mr. Nozzle Vacuum hose, making cleaning more effective and efficient. With the Mr. Nozzle Part#17 adapter, you can now clean those hard-to-reach spaces and corners with ease.
Unmatched Versatility and Compatibility
The Mr. Nozzle Part#17 adapter is designed to fit all 1-1/4-inch tools, making it compatible with a wide range of vacuum hoses. Whether you are a professional cleaner or just looking for an easy way to keep your home or office clean, the Mr. Nozzle Part#17 adapter offers unmatched versatility and compatibility. The durable construction of this adapter ensures that it will last for years, saving you money on replacements and repairs.
Say Goodbye to Frustration and Hello to Efficiency
Tired of struggling with mismatched tools and hoses during your cleaning tasks? Say goodbye to frustration and hello to efficiency with the Mr. Nozzle Part#17 adapter. This adapter ensures a seamless connection between your vacuum hose and your tools, providing a more efficient and satisfying cleaning experience. No more wasted time and effort trying to connect incompatible tools and hoses. Upgrade to the Mr. Nozzle Part#17 adapter today and start enjoying a more efficient and stress-free cleaning experience.