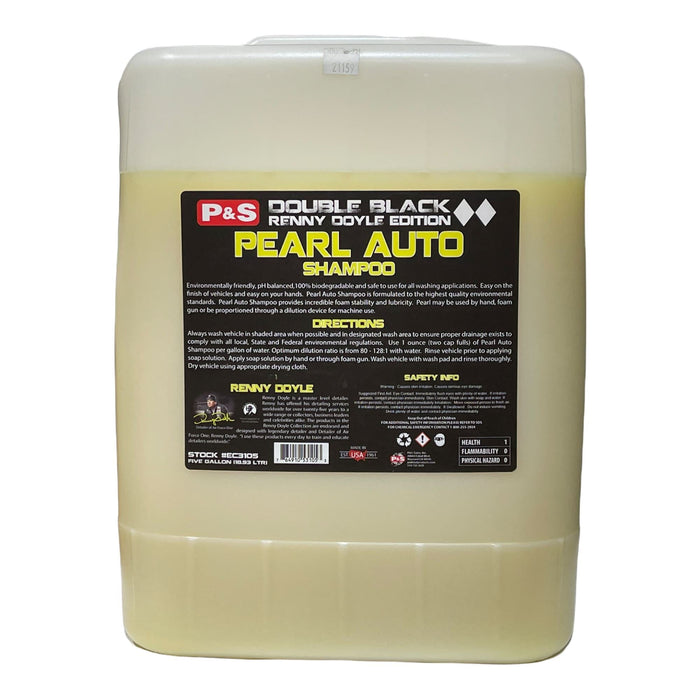 P&S Pearl Auto Shampoo Concentrate 5 Gallon
Original price
$81.50
-
Original price
$81.50


Environmentally friendly, pH balanced,100% biodegradable and safe to use for all washing applications. Easy on the finish of vehicles and easy on your hands. Pearl Wash Concentrate is formulated to the highest quality environmental standards. Pearl Wash Concentrate provides good foam stability and lubricity. Pearl may be used by hand or be proportioned through a dilution device for hand or machine use.

☑️ EARTH FRIENDLY SHAMPOO that is highly dilutable for bucket and foam cannon washes

☑️ HYDRO COMPATIBLE for foam cannons or foam pressure sprayers.

☑️ FRESH LEMON FRAGRANCE provides an enjoyable washing experience.

☑️ SLICK FORMULA PROVIDES EXTREME LUBRICATION for safe removal of dirt and contaminates.

☑️ RENNY DOYLE DOUBLE BLACK COLLECTION: Master Level Professional Detailing Products From P&S - Family Owned & Operated For Over 50 Years!
California Proposition 65 Warning