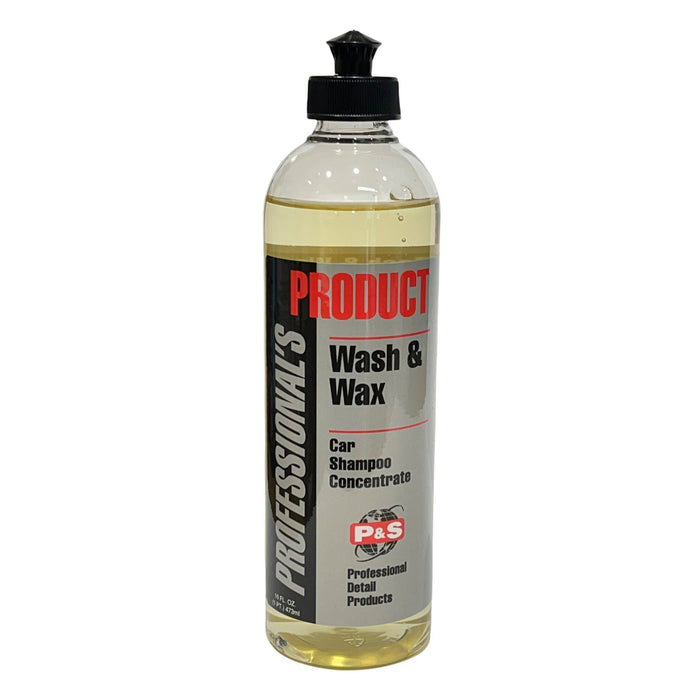 P&S Wash & Wax Luxury Wash Soap
Original price
$7.99
-
Original price
$7.99
The P&S Wash & Wax allows you to clean and protect in one easy to use shampoo! Simply wash your vehicle just like you would with any traditional shampoo and you will have a clean and protected surface! This highly concentrated, pH balanced, 100% biodegradable formula is safe to use for all washing applications. Simply add to your two bucket wash system or foam lance, apply to the surface of the vehicle, and thoroughly rinse away after you are done cleaning. This shampoo is not a heavy foaming solution but does offer a great deal of slickness. It will encapsulate dirt and grime, lifting it from the surface for safe removal. After you are done cleaning and rinsing, you will be left with not only a clean surface but a surface that has a durable layer of wax-like protection. This will increase gloss and protect for approximately 3 to 4 weeks. So what are you waiting for? Combine detailing steps and save time with the P&S Wash & Wax!
Product Description
Highly concentrated...pH balanced... 100% biodegradable... safe to use for all washing applications. Easy on the finish of vehicles and easy on your hands. Wash and Wax is fresh scented and the detailers product of choice. Wash and Wax dilutes up to 128:1 with water to produce an incredible wash solution. Wash and Wax is an excellent hand wash for daily use in auto dealerships, car rental operations, detail shops and car washes.
Biodegradable
Safe on all surfaces
Concentrated
Maintains vehicle finish
Mild on hands
Pleasant scent
Directions
Always wash vehicle in shaded area when possible to ensure paint surface is cool prior to washing.
Dilute Wash and Wax up to 128:1 with water (1 oz. per gallon of water).
Rinse/wet down vehicle surfaces.
Wash down vehicle with desired wash mitt/square or sponge. Rinse vehicle as needed depending upon dry time and temperature. Repeat process over entire vehicle.
Dry vehicle.

Note: To eliminate the possibility of staining, do not apply product in direct sunlight or onto a hot surface.
California Proposition 65 Warning