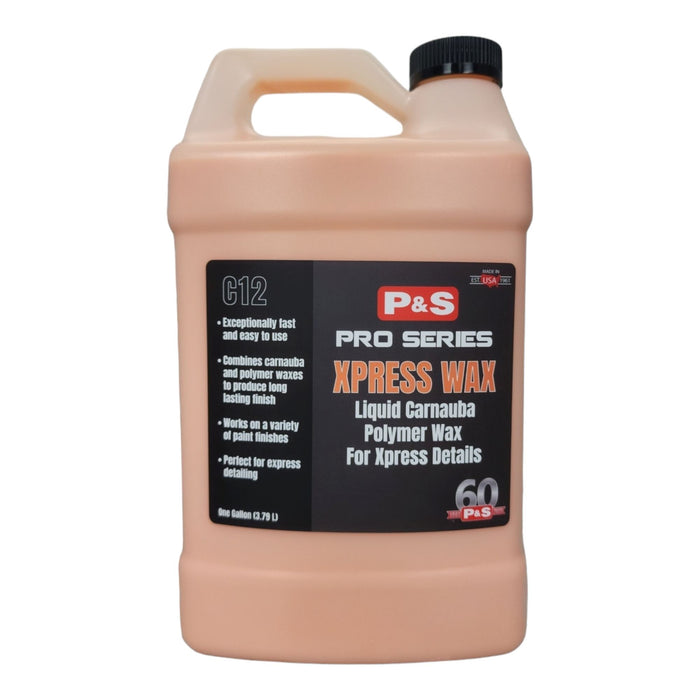 P&S Xpress Wax - Carnauba Polymer Wax
Original price
$50.38
-
Original price
$50.38
Xpress Wax: The Ultimate Solution for Quick and Durable Vehicle Protection
Xpress Wax seamlessly blends the natural protective qualities of carnauba wax with cutting-edge polymer waxes, ensuring prolonged shielding and delivering an exceptional, high-quality finish. Our innovative formula is designed for hassle-free application on a wide range of vehicle exteriors, including cars, trucks, motorhomes, motorcycles, boats, and even airplanes.
Key Features:
Carnauba and Polymer Fusion: Experience the perfect synergy of nature and technology.
Lightning-Fast and User-Friendly: Achieve professional results with minimal effort and time.
Versatile Paint Compatibility: Suitable for various paint finishes, making it a go-to choice for detailing enthusiasts.
Ideal for Express Detailing: Quick and effective, Xpress Wax is your trusted partner for express detailing needs.
Pro Series: Trusted by professionals for outstanding results.
Choose Xpress Wax for an express yet pro-level protective treatment that leaves your vehicles gleaming and safeguarded for the long haul.
California Proposition 65 Warning