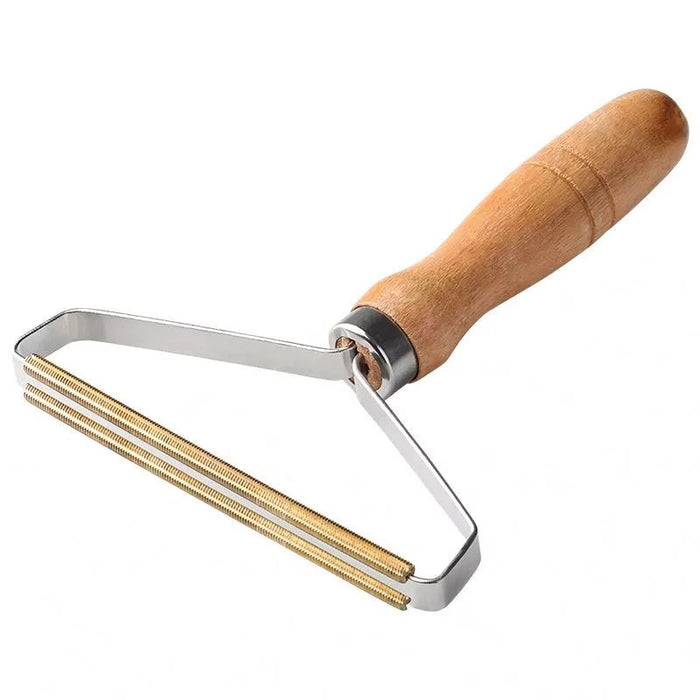 Pet Hair Remover Lint Tool
Original price
$5.00
-
Original price
$5.00
Pet Hair Remover Lint Shaver Tool easily removes pet hair, crumbs, lint and more without leaving a sticky residue behind. Portable Lint Remover Clothes Fuzz Shaver restores your clothes and fabrics to a fresh new look! Pure copper head, ensures a long service time. Keep Elegant: Restores your clothes and fabrics to a fresh new look. Easily remove fabric fluff, fuzz, pill, lint and bobbles from all types of clothes and fabric, Such as sweaters, sofa, curtain, blankets, bedsheets, furniture and so on. Battery-Free: No more batteries wasted unlike battery operated cloth shavers which fail to continuously bring strong power. This Portable Lint Remover brings stable and constant strong power to remove lint and balls.
REACHES DEEP FOR THE MOST EMBEDDED HAIRS - Whether on your couch, pet tower, carpet, car or coat, the Pet Hair Remover Lint Tool saves you time and energy without cutting corners. The lint remover for pet hair reaches even the most attached follicles, hair and lint in a quick swipe.

SPECIAL MULTI-FABRIC EDGE DESIGN - Not all reusable pet fur remover products are made equal. We've improved on the one complaint pet owners shared by designing a pet hair removal tool that keeps the fabric intact! Use the carpet hair removal tool gently before identifying the fabric. Even your cat!

INFINITELY REUSABLE - The Pet Hair Remover Lint Tool pet fur remover utilizes no consumables like batteries, sticky rolls, or vacuum bags, reducing your environmental footprint. The carpet scraper for pet hair could be used as reusable lint scraper which is also budget-friendly. Buy once - Enjoy for life.

AN EASY, SATISFYING TIME-SAVER - Using the Pet Hair Remover Lint Tool is easy and satisfying. Just take the fuzz remover and pull it across the affected area. When done using the carpet lint scraper, just throw away the collected "treasures". Also it's great as a pet hair remover for car upholstery!

DEDICATED TO MAKING PET-LOVING LIVES EASIER - The Pet Hair Remover Lint Tool makes every pet owner's life easier. Gone are the days of disposable lint rollers, sticky tape and frustration. The reusable, sustainable and effective cat & dog remover tool saves you time and energy, while getting the job done well.
California Proposition 65 Warning