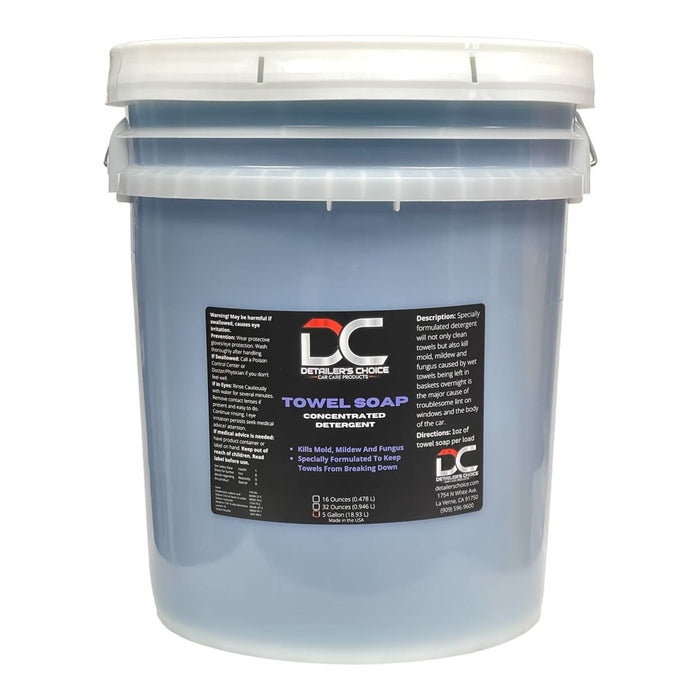 Premium Towel Soap - Concentrated Micro-Fiber Towel Detergent 5 Gallon
Original price
$10.99
-
Original price
$59.99
Premium Towel Soap: The Professional's Choice for Microfiber Towel Care
Premium Towel Soap is a highly concentrated, low-foaming detergent that is specifically formulated to clean microfiber towels and leave no detergent residue. Designed to kill mold, mildew, and fungus caused by wet towels being left in baskets overnight, this detergent is the leading cause of linting and towel degradation. Here are some key benefits of using Premium Towel Soap:
Get fresher, cleaner towels every time you wash with Premium Towel Soap.
Extend the life span of your towels by eliminating mold, mildew, and fungus.
Leave your towels feeling super soft and plush with our highly concentrated formula.
Trusted by full-service car washes and preferred by professionals.
Works on all micro-fiber blends.
Directions For Use: Use 1oz of concentrated product per load, rinse towels thoroughly before use.
California Proposition 65 Warning