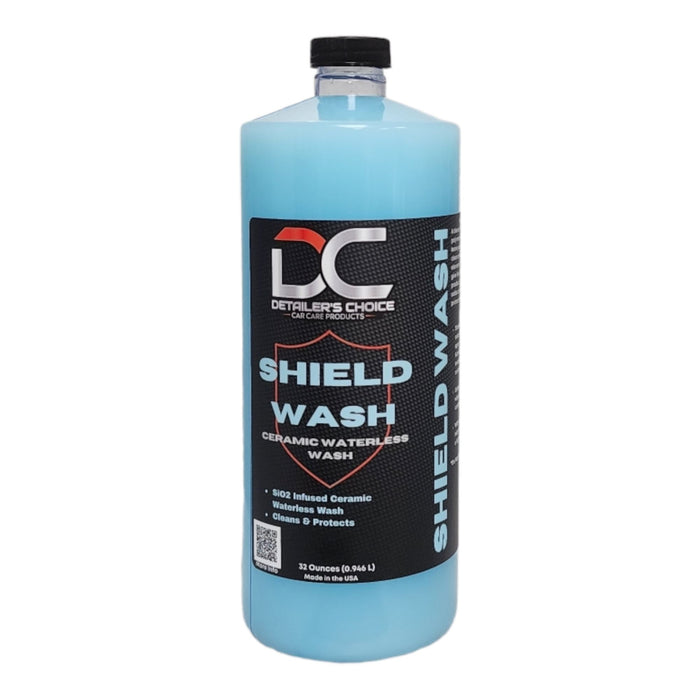 Shield Wash - Ceramic Waterless Wash
Original price
$9.99
-
Original price
$16.99
Eco-Friendly Ceramic Car Wash Solution
Get a spotless, showroom finish Shield Wash Ceramic Waterless Wash is the perfect solution for car owners who want a showroom finish without the hassle of water and traditional car washes. The advanced ceramic formula provides long-lasting protection against dirt, dust, and other contaminants, leaving your car looking spotless and glossy.
Easy and Convenient
With Shield Wash Ceramic Waterless Wash, you can wash your car anywhere, anytime. The easy-to-use formula requires no water, bucket, or hose. Simply spray on, wipe off, and enjoy a clean and shiny car. The compact and portable bottle is perfect for on-the-go cleaning, making it the ideal choice for busy car owners.
Safe and Environmentally Friendly
Shield Wash Ceramic Waterless Wash is not only convenient but also environmentally friendly. The waterless formula saves thousands of gallons of water every year and is safe for the environment. The biodegradable formula is also safe for your car, containing no harmful chemicals or abrasive compounds that can damage your car's paint or finish.