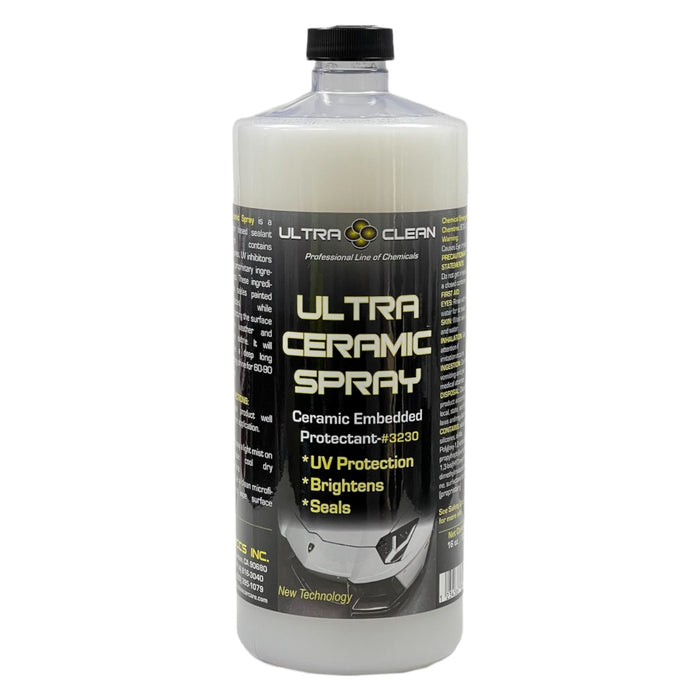 Ultra Clean® Ultra Ceramic Spray #3230
Original price
$19.99
-
Original price
$39.99
Ultra Ceramic Spray is a water based sealant which contains silicones, UV inhibitors and proprietary ingredients. These ingredients seals painted surfaces, while protecting the surface from weather and road debris. It will leave a deep long lasting shine for 60-90 days.
UV Protection

Brightens & Seals

Imbedded Ceramic
60-90 Days Protection
SI02 Ceramic
DIRECTIONS:
Shake product well before application.
1. Spray a light mist on surface cool dry surface.
2. Use a clean microfiber to wipe surface dry.