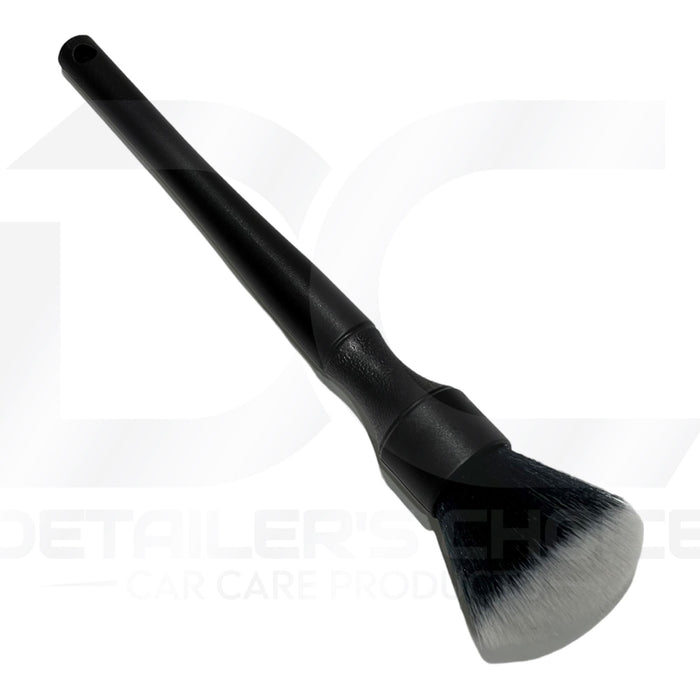 Ultra-Soft Detailing Brush 9.25 Inch
Original price
$7.99
-
Original price
$7.99
Ultra-Soft Detailing Brush
Ultra-soft, yet tough enough to tackle any exterior or interior job. Length: 9.25" in Black. Our detailing brushes are made from the softest materials so you can be confident that they will not harm any surfaces.
These Ultra-Soft brushes are specifically designed for light duty cleaning on scratch-prone automotive surfaces, such as "Piano black" interior panels found in many modern cars
They also work great for instrument and infotainment panel dusting and cleaning as well as detailing around badges and emblems where boar's hair may mar the surface.
Featuring ergonomically designed and balanced handles, you will be able to clean longer, safer, and more comfortably than with other detailing brushes on the market.
These Ultra-Soft Detailing Brushes are Great for:
Cleaning wheels and lug nuts
Engine bays
Interior components: steering wheels, dash, console, and trim

Ergonomically designed handle profile

Textured grip area

Balanced at grip area to minimize user fatigue

Chemical resistant handle and ultra-soft synthetic bristles

Metal free construction to prevent scratching