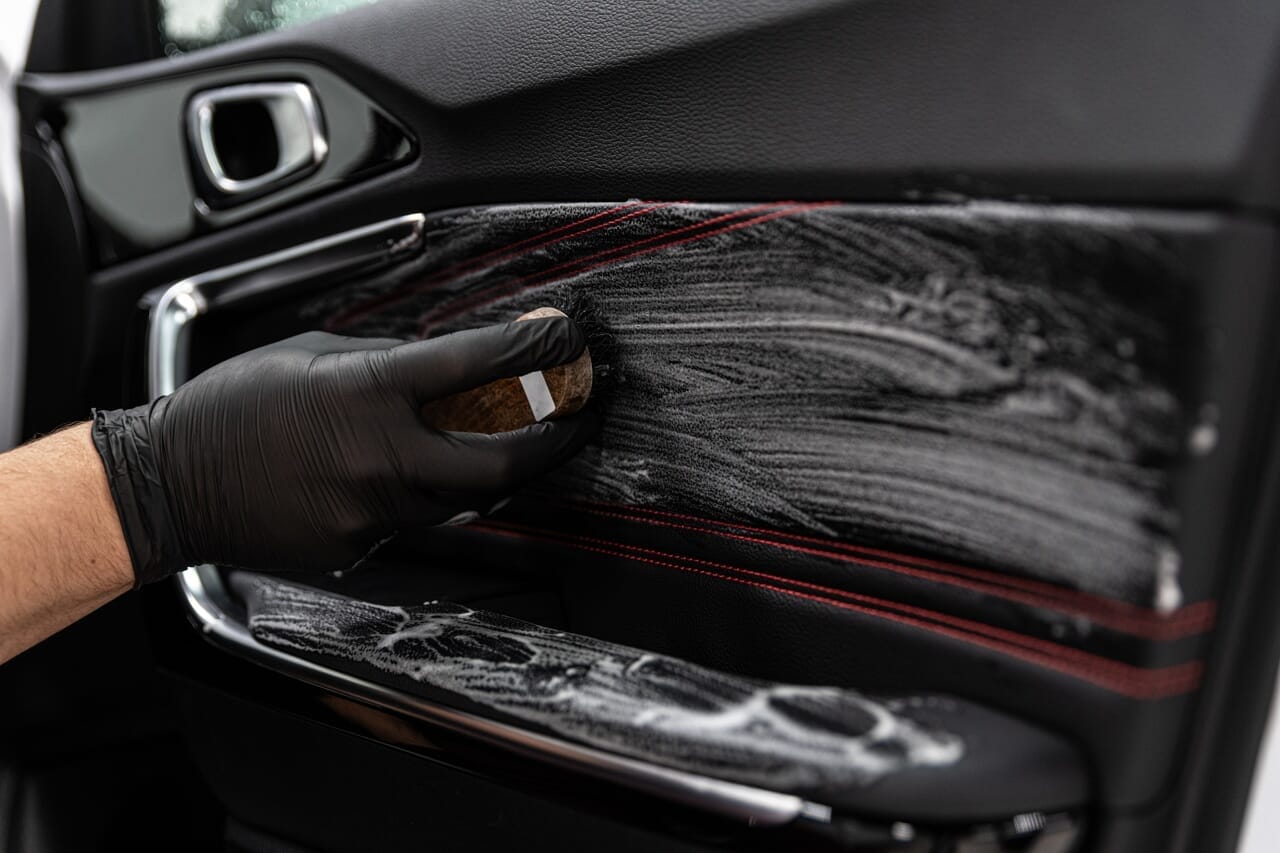 Effortlessly Clean Your Car's Interior with P&S Double Black Renny Doyle Collection Products
Detailing the Interior of Your Car Made Easy with P&S Double Black Renny Doyle Collection
Keeping your car's interior clean is essential for both hygiene and aesthetics. But getting it done can be a daunting task, especially if you don't have professional detailing equipment. Fortunately, the P&S Double Black Renny Doyle Collection Interior cleaning products have simplified the process.
With four products designed for car interiors, the P&S system delivers outstanding results without the need for professional detailing equipment like steamers or extractors. However, if you already have these tools, they can be used with the P&S system to achieve even better results.
The P&S system comprises Xpress Interior Cleaner, Terminator Enzyme Spot and Stain, Carpet Bomber Carpet & Upholstery Cleaner, and Finisher Peroxide Treatment. Here's a step-by-step guide to cleaning your car's interior with these products.
Step 1: Thoroughly Vacuum Your Car's Interior Start by vacuuming the seats and carpet to remove heavy debris. We recommend vacuuming the carpets first, as they're usually the dirtiest and dustiest area in your car's interior.
Step 2: Use P&S Terminator, Carpet Bomber, and Finisher These products are suitable for use on your car's carpet, upholstery seats, and upholstery door trim. If you have heavy stains, start by applying P&S Terminator Enzyme Spot and Stain Cleaner. Then, apply Carpet Bomber over the top and let the product sit for 3-5 minutes to break down the dirt.
Next, use a brush of some kind on the surface. You can use a drill brush or a carpet brush that attaches to your random orbital polisher, or you can do it by hand with a nylon brush. Once you've brushed the surface, use a steamer/extractor or a microfiber towel to clean any dirt off. If necessary, repeat the Carpet Bomber or Terminator process for stubborn areas.
Finally, lightly spray the surface with P&S Finisher Peroxide Treatment. Finisher eliminates odors, sterilizes the surface, and brightens its appearance. Wipe the surface again with a clean towel and let it dry.
Step 3: Use P&S Xpress Interior Cleaner P&S Xpress Interior Cleaner is ideal for all interior hard surfaces and leather. Just spray Xpress on the surface and use a detailing brush, mitt, or microfiber towel to agitate it. We recommend using a Detail Round Brush or Leather and Vinyl Interior Cleaning Brush, as they allow the Xpress Cleaner to foam up and clean the surface thoroughly.
After lightly agitating, wipe the surface clean and dry with a microfiber towel. The surface will dry to a clean, matte factory finish. We recommend following this up with a protectant, such as P&S Leather Treatment Conditioner Protectant for leather seats or Ultra Clean's Leather & Vinyl for spray products. Both add UV protection and leave a non-greasy finish.
On your dashboard or other hard plastic/vinyl surfaces, our favorite product to finish and protect is P&S Swift Clean & Shine.
In conclusion, cleaning your car's interior doesn't have to be a daunting task. With the P&S Double Black Renny Doyle Collection Interior cleaning products, you can achieve professional-grade results without professional-grade equipment. Just follow these simple steps, and you'll have a clean and fresh-smelling car interior in no time.