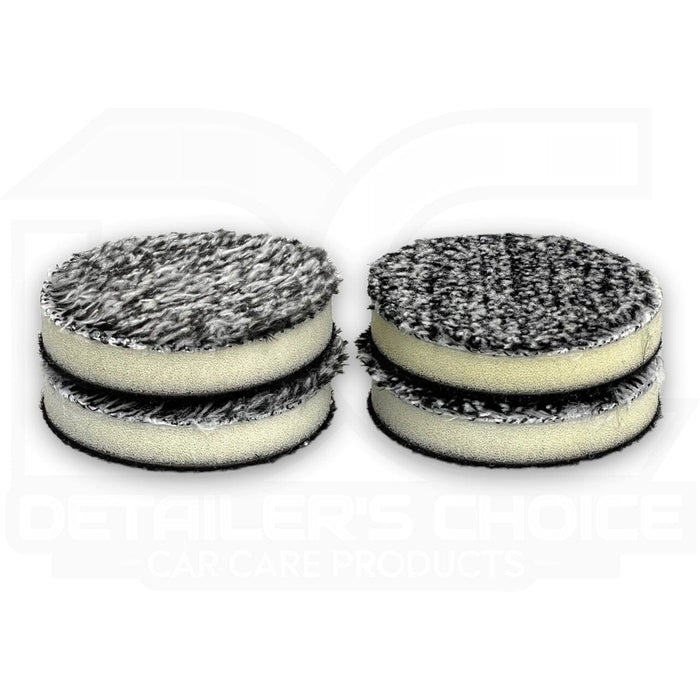 Buff and Shine® 292MFP Uro-Fiber 2-Inch Cut, Polish, Finish Pad - 4 Pack
Original price
$22.99
-
Original price
$22.99
Buff and Shine® 292MFP Uro-Fiber 2-Inch Cut, Polish, Finish Pad - 4 Pack
The Buff and Shine 292MFP Uro-Fiber 2" Pad is the perfect tool for achieving exceptional results on any type of paint finish. Whether you are working on a soft or hard paint, this pad can cut, polish, and finish with ease. Its patent-pending dual fiber stitch, coupled with the 25% shorter microfiber pile, allows it to deliver an unmatched level of polishing performance, leaving the surface of your vehicle looking stunningly flawless.

Versatile Compatibility
This American-made pad is designed to be used with almost any Gear-Driven, Long Throw DA, or Standard DA detailing polisher, making it an excellent addition to any detailer's toolkit. The Buff and Shine 292MFP Uro-Fiber 2" Pad is built to be compatible with virtually any polisher on the market today, ensuring that you can use it with ease, regardless of the type of polisher you have at hand.
Durable and Reusable
This pack of four Buff and Shine 292MFP Uro-Fiber 2" Pads is made in the USA and is built to last. The pads feature the strongest interface foam on the market, which guarantees that they will withstand the rigors of frequent use. Additionally, the pads are washable, and you can easily clean them with a soft nylon brush or compressed air per buffing cycle, making them a sustainable and cost-effective option for anyone who wants to achieve professional-level detailing results.
Patent pending dual fiber stitch
Strongest interface foam on the market
Made in the U.S.A.